Custom Golf Carts in Kendall
Whether you want a golf cart that stands out from the crowd or a mobile advertising billboard for your business, Golf Cart Miami's experts can help you make those dreams come true. Call us now for solutions that meet your style, vision, and budget.
A Wealth of Options
Golf Cart Miami is a small company with big ideas! Thanks to our many years of expertise and unrivaled technical skills, we can provide you with an exceptionally well-built vehicle. We stock top-of-the-line custom components like lift kits, windshields, custom wheels, bucket seats, racks, and containers that can transform your run-of-the-mill golf cart into a multi-use vehicle.
We are also able to build vehicles from scratch, so if you have a chassis that you would like to build upon, our technicians will deliver a mind-blowing finished product. Call now to discuss your requirements today!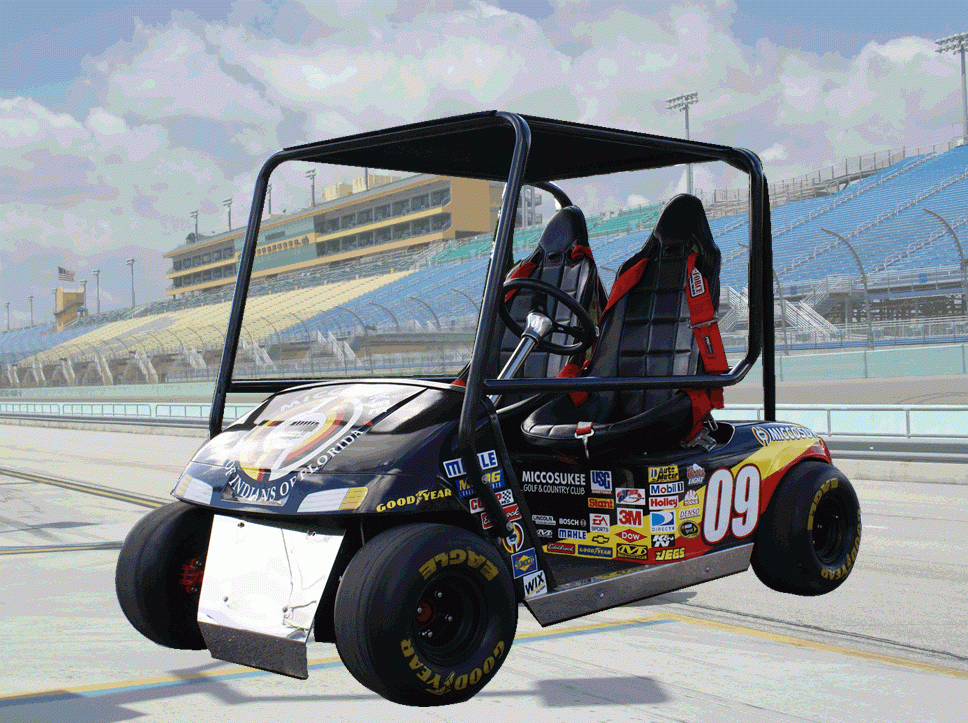 Delivering exceptional results every time
Learn more about our golf cart selection and services at 305-358-9275
DADE EQUIPMENT MAINTENANCE CORP. is committed to ensuring that the collection and processing of data carried out by our
golfcartskendall.com
site complies with the General Data Protection Regulations (GDPR) and the Data Protection Act. To know and exercise your rights, particularly concerning the withdrawal of consent to the use of collected data, please consult our
privacy policy
Golf Cart Rental - Leasing
Golf Cart Repairs and Maintenance
Custom Golf Carts
Golf Cart Parts
Golf Cart Sales
Sales, Service, Customization
Professional Customer Service
Committed to Quality
100% Satisfaction Guaranteed
Customized Paint Jobs
Do you want your golf cart to stand out from the crowd? Then consider a Golf Cart Miami paint job! We have repainted hundreds of golf carts over the years with everything from pattern hydrographic to sport team logos, camo print, comic book characters, or classic metallic and matte finishes.
Painting your cart gives you more than the chance you to show off your creativity and personality. If you're a business owner, it can be an effective marketing tool. Splash your business logo on the front and back of your cart for effortless marketing as you go about your day. Speak to our experts now for more advice and to discuss design options.
Brighten your wheels with a sweet paintjob!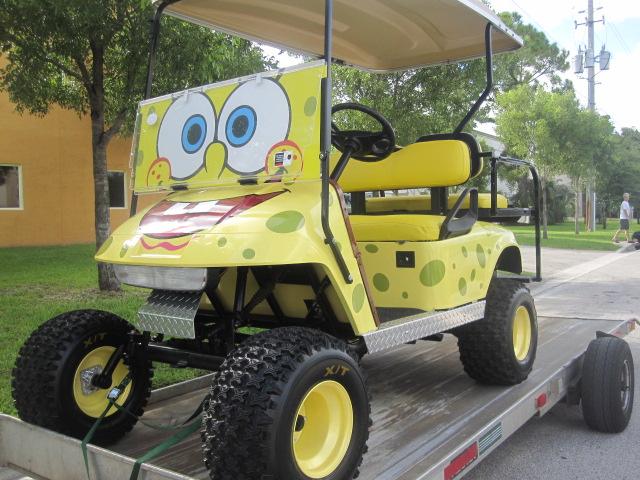 Putting the Art in Cart
Our team can help you select the perfect vehicle for your needs, as well as answer any other queries you may have. Contact us today!
DADE EQUIPMENT MAINTENANCE CORP. is committed to ensuring that the collection and processing of data carried out by our
golfcartskendall.com
site complies with the General Data Protection Regulations (GDPR) and the Data Protection Act. To know and exercise your rights, particularly concerning the withdrawal of consent to the use of collected data, please consult our
privacy policy